NOTE: YOU MUST HAVE ADMINISTRATIVE PERMISSIONS TO ACCESS THE FOLLOWING STEPS.
NOTE: The following article assumes that RingCentral Integration is turned ON for your instance. If RingCentral Integration is turned off for your instance and you would like it enabled, please contact FastGem support at (504) 383-0602 or This email address is being protected from spambots. You need JavaScript enabled to view it..
If you want to turn on/off a rep's ability to utilize RingCentral through their FastGem account, complete the following steps:
First, head to the Admin pages (back end) of FastGem. Then, click on Users>Manage from the top menu.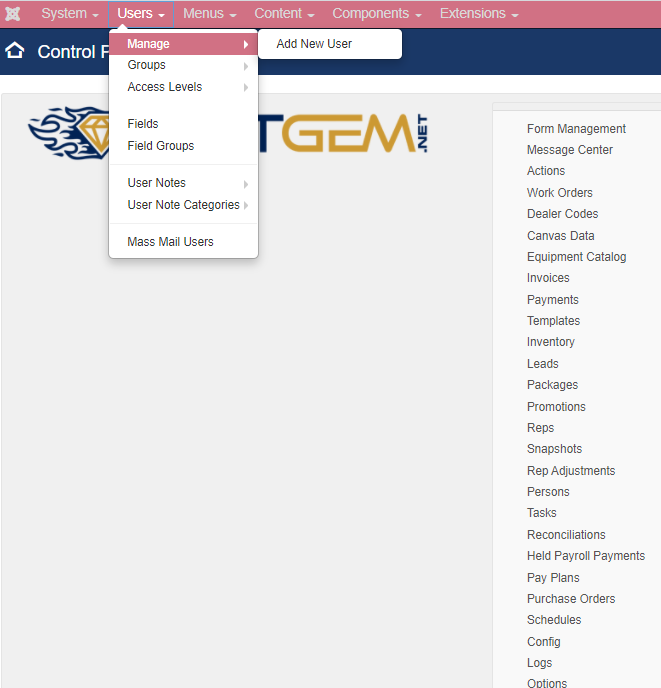 Click to edit a user profile from the list, then, from within their profile, click the 'FastGem - Integration Settings' tab. From there, toggle 'Enable RC Integration' to Yes/No accordingly.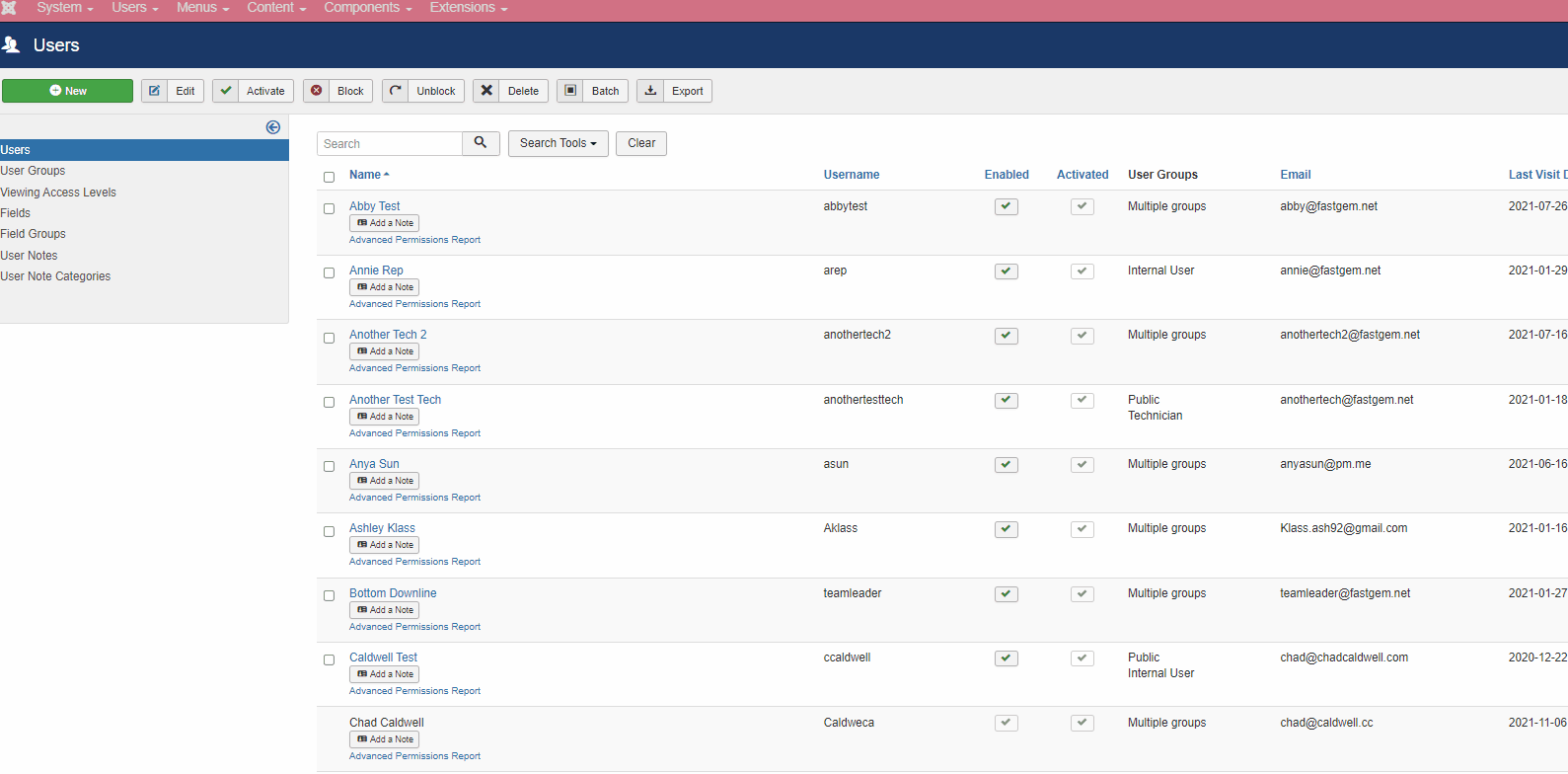 Don't forget to Save the record when finished! 
The user will need to log out of FastGem and log in again before they can access RingCentral from FastGem.