If you have a rep/tech assigned under another rep/tech, but this is not reflecting in the assigned rep/tech's profile in front end, check the assigned rep/tech's user permissions in the admin portal (back end) of your instance. 
Login to the admin portal of your instance and navigate to Users>Manage.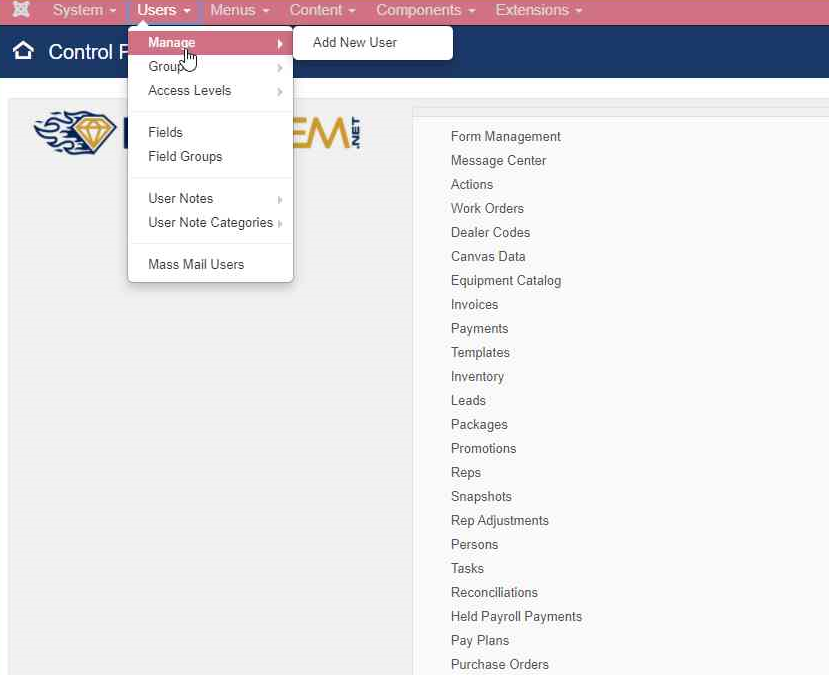 From the list of users, click the name of the assigned user. Navigate to the 'FastGem' tab within their record. Ensure their name appears in the 'ME (link this user to their name)' field. Ensure the user they should report to is selected in the 'Reporting to User' dropdown. Check the Report-To Chain for accuracy. 
If you are still having problems, leave their user record in back end and navigate instead to the user record of the user they report to. In the lead user's record, navigate to the 'FastGem' tab and ensure the correct names appear in either the 'Viewable Sales Reps' or the 'Technicians' field. 
If you are still having problems, please contact FastGem Support at (504) 383-0602 or by email at This email address is being protected from spambots. You need JavaScript enabled to view it. 
Thank you for using FastGem!