If you would like to restrict certain users so that they can only access FastGem from certain IP Addresses, please follow these steps:
Login to the Admin portal (backend) of your instance. The Admin portal of your instance can be reached by adding /a to the end of your instance URL. For example, the address of our demo instance is demo.fastgem.net/a
From the Admin portal home page, head to Users > Manage at the top of the screen: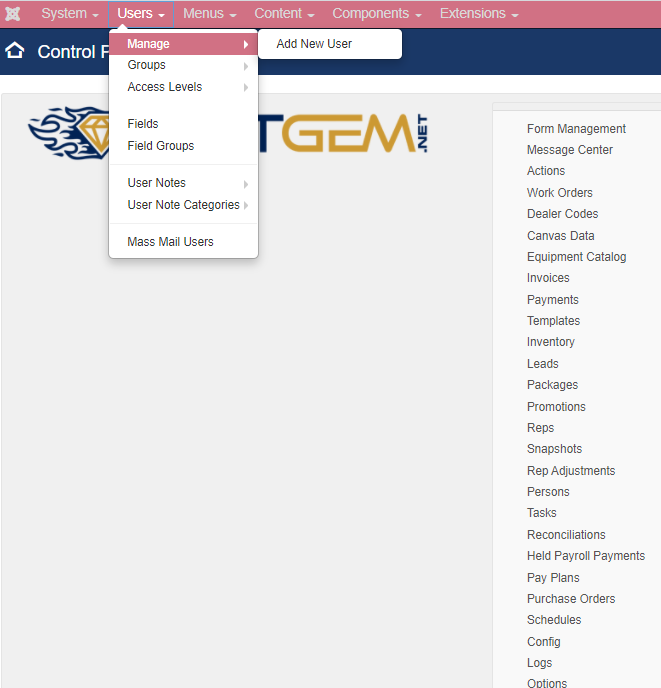 From your users list, click the name of the user whom you wish to restrict by IP address and head to the 'FastGem - IP' tab in their user record. Use the green 'plus sign' button to add as many different allowed IP addresses to their profile as you wish:
Click Save&Close on their user record.
You're done!
For further questions about restricting by IP addresses, please contact support at This email address is being protected from spambots. You need JavaScript enabled to view it.
Thank you for using FastGem!