**You must have the User Group Permission 'Can View Company Comps' & 'Payroll Admin' to access this feature. 
Reconciliation Reporting tells you what you should expect the provider to pay you for installs/services rendered VS what you've actually been paid.
Reconciliation Reports can be accessed, viewed, and edited by using the following pathway: Payroll>Manage Payroll>Reconciliation Report:

A reconciliation record is created once a work order is finalized in 'Snapshot Payrolls' and/or when a reconciliation report is uploaded from a third party source into FastGem using FastGem's Mass Upload Tool. 
 Utilizing Mass Upload Tool for Reconciliation Data:
The Mass Upload tool can be found by using the pathway: Resources>Mass Upload/Update Tool>Reconciliation Data (tab):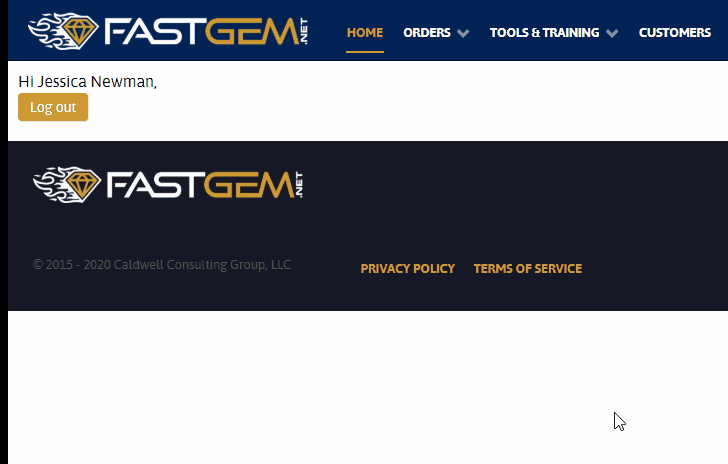 To upload data from another resource into FastGem, Click into the field labeled "Notification E-mail" and type in the e-mail where you'd like to receive the "Complete" notification once the upload has finished. 
In the Dropdown box labeled, "Load Input Format," choose the format consistent with the resource you are exporting data from. If you do not see the format for the source of your data, please reach out to FastGem support for guidance.  (For this article, we are using AT&T's Callidus OnDemand.) 

**When you upload data, be sure the way that you enter it into each field matches what the consisting name/value of it is in FastGem. We recommend opening a separate tab so you can switch and compare the names/values that you see for each field (i.e. Packages, Statuses, etc.) If you need assistance with this, please do not hesitate to reach out to FastGem Support to schedule free training on this matter. 
*Once you are finished inputting the data into the formatted sheet in FastGem, click the "Process Data" button. You will receive an e-mail once the data has been successfully uploaded into your instance. 
***************************************************************************************************
Accessing Reconciliation Data through Payroll
Once an item has been Snapshotted and Finalized in payroll, any time you access the 'Edit View' in the  customer's record or work order, there will be an expandable 'Payroll' menu in it. When you expand that menu, one of the options you will see is "Link to Reconciliation Report." 
Clicking the link will bring you directly into the list view Reconciliation Report for that particular customer/record. 
* Keep in mind: Data only populates in 'Reconciliation Report' when it is either uploaded or finalized in 'Snapshot Payroll.'