You can use the 'Batch' Process feature to change permissions for multiple users at once, and/or to give users permissions they normally wouldn't be able to have (assigning an IBO the 'Access Admin' permission, for example).
*You must be an Internal User w/ Admin & Manage User Permissions to access the following material! 
1. From Back end/ Admin FastGem, click on 'Users,' then 'Manage.'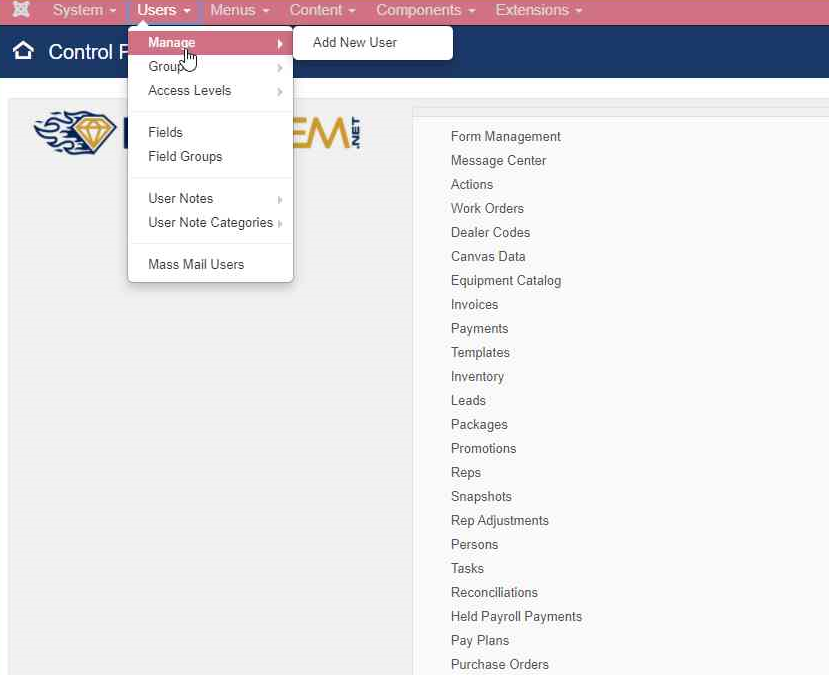 2. Select the check boxes beside the names of the users you wish to assign/change permissions for, then click 'Batch' near the top middle of your screen: 
4. On the following page, click the first drop down selection, and choose the permissions group you want to add multiple users to. Then, select whether you want to add the selected users or delete them from the group you've chosen. 
5. Click 'Process' when you are done.